Union Transfer
Friday, March 8th – Django Django
Thursday, March 14th – Starfucker
Friday, March 22nd – The Feelies
Friday, March 29th – Pusha T
Monday, April 8th – Mika
Wednesday, April 10th – Presidents of the United States of America
Thursday, April 11th – Galactic
Sunday, April 14th – Jamie Lidell
Saturday, April 20th – The Joy Formidable
Friday, April 26th – The Dillinger Escape Plan
Saturday, March 23rd – Garbage
Sunday, March 24th – Bad Religion
Friday, April 12th – Black Crowes
Saturday, May 4th – Foals
Thursday, March 7th – Obits
Wednesday, March 27th – Thao & The Get Down Stay Down
Thursday, March 28th – Here We Go Magic
Wednesday, March 6th – Stars
Friday, March 8th – Devotchka
Wednesday, April 10th – Toots and The Maytals
Tuesday, April 30th – Johnny Marr
Thursday, March 7th – Veronica Falls
Saturday, March 9th – Indians
Wednesday, March 13th – Tim Kasher
Saturday, March 16th – The Martha Graham Cracker Cabaret
Saturday, March 23rd – Sky Ferreira with How to Dress Well
Sunday, March 24th – Kate Nash
Monday, March 25th – Phosphorescent
Thursday, April 4th – The Cave Singers with Bleeding Rainbow
Friday, April 5th – Purling Hiss album release party
Saturday, April 20th – Born Ruffians
Saturday, March 23rd – Owen
Friday, April 19th – Iceage
Wednesday, April 10th – TNGHT
Tuesday, March 19th – Nick Cave & The Bad Seeds with Sharon Van Etten
Thursday, April 4th – Living Colour
Monday, April 8th – Rodriguez
Wednesday, April 17th – B.B. King
Saturday, April 20th – Billy Bragg
Saturday, April 6th – Morrissey
Sunday, April 7th – Keyshia Cole
Thursday, March 21st – Esben and the Witch
Sunday, April 7th – Far Out Fangtooth
Tuesday, April 9th – Port St. Willow
Friday, March 22nd – Les Professionnels & Friends
Friday, March 29th – Dangerous Ponies
Wednesday, April 3rd – Caitlin Rose
Saturday, April 27th – El Malito

The Theatre of the Living Arts
Friday, March 15th – Yacht Rock Revue
Sunday, March 24th – Tyler, The Creator
Friday, April 5th – They Might Be Giants
Thursday, April 11th – Bonobo
Thursday, April 18th – Anthrax
Saturday, April 20th – Keller Williams
Friday, April 26th – Les Claypool
Friday, May 3rd – Boris
Sunday, May 5th – Black Rebel Motorcycle Club

Last week, we asked for your ear to talk about Mykki Blanco. And sure enough, kind of like it did with Jessie Ware, our wishes came true. The emcee's coming to Philly to support Death Grips at the First Unitarian Church on Wednesday, November 14th.
Can't wait to see this one.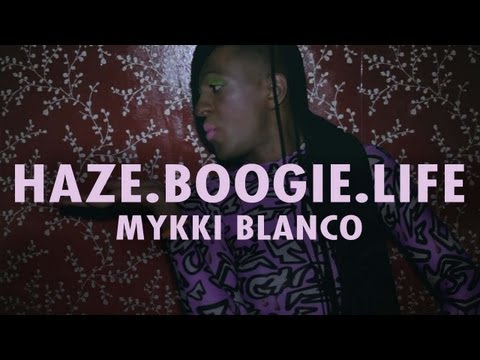 These girls are so cute I can't even STAND it.
I love them even though they say I support 4 of the 5 NOTs: dull-colored clothes, flip-flops, layering and chunky bangles (the NOT I don't endorse: tights with holes). Dang. I'm going to cry into my black maryjane Docs now.