Tom Jones is the man on so many levels. His most recent, Spirit in the Room, is a stunning achievement from a 72-year-old stud. His 40th LP of covers—nay, let's call them interpretations—bears the Welsh superstar turning Leonard Cohen, Paul McCartney and Bob Dylan sings into gut-punching, heart-wrenching exorcisms. It'll be fascinating to watch this legendary entertainer swagger around the stage on South Street tonight. And Jones has had enough panties thrown at him to stock up a Victoria's Secret outlet. With good reason: Back in the late '60s, when he was giving us "What's New Pussycat?" and "It's Not Unusual," Jones wore tight pants and nearly-unbuttoned shirts. He moved like a maniac, and his 'fro game was tight, yet felt so natural and effortless.
In the '70s, he gave us "She's a Lady," and in the '80s, he blew Prince's "Kiss" up into a million pieces. But just about every song he's ever carried with that smooth, full-throated baritone larynx is compelling. The beauty of that gift he's carrying around in his neck is that its so capable. You want pop? Bam. A little country? Twang for days. Sad spiritual? Man, that's dark. Folksy capriciousness? Guess who just bested Joni Mitchell and Donavan.
Jones married his high school sweetheart, but don't sleep—he's like the 007 of the British Invasion. He may not tear up the stage like he did on his own TV show or in his endless slew of Vegas shows, but he's still got that legendary bulge in his throat.
8pm. $50. Theatre of Living Arts, 334 South St. 215.922.1011. tlaphilly.com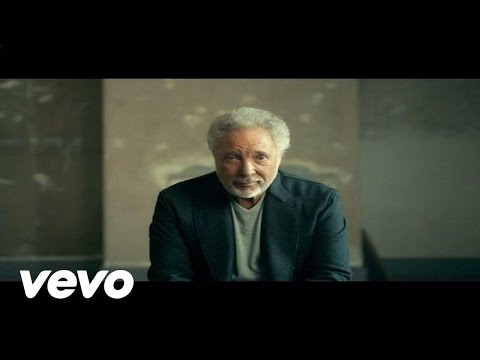 Walking into an Urban Outfitters, it's easy to forget that burly beards and quirky staches weren't always hipster status symbols. Rather, they were just things men grew on their faces for extra warmth in the winter months and to impress potential mates as well as their lesser testosterone-producing friends.
Regardless of a man's reason for growing them, it's more important that we not forget the artistry that goes into maintaining luxuriant, attractive or simply humorous facial hair.
Hosted by The Philadelphia Beard & Mustache Club, this annual event will once again draw competitors from national and international competitive bearding circuits, showcasing some of the most creative crumb catchers and lady ticklers around. A panel of judges will be awarding contestants in nearly 20 different categories including, styled and natural mustaches, goatees, chops and various full beards.
New this year is the "WTF Beard" category, awarding dudes who have tried to hop on the bearding bandwagon, but failed miserably and "Kids Fake Beard," which is totally self-explanatory and sure to be totally adorable.
Even ladies have a chance to join in on all the fun, competing for the most creative and realistic fake beards and staches. Meanwhile, guests will enjoy the live "yawlternitive" tunes of three-piece band, Mr. Fuzzy and the Barbarian.
On Friday, competitors and non-competitors alike are welcome to join PBMC as they acclimate out-of-towners to the "City of Bearderly Love" with a Cheesesteak Crawl, immediately followed by a pre-party at their official/unofficial headquarters, Tattooed Mom on South Street.
Sat/30. 8pm. $16. TLA, 334 South St. 215.922.1011.
Photo c/o Philly.com's staff photographer, Alejandro A. Alvarez.
This is sad. Details emerged late last night and early this morning about a shooting outside the Holiday Inn Express on Columbus Avenue. Montana's tour bus was en route to the hotel with an entourage and rooms booked inside for an after-party. Fans were following, too, in cars and, most likely, hoping to get in on said after-party where Meek Mill was sure to be. He was a surprise guest at the sold-out TLA show last night and French and Meek Tweeted and Instagrammed about it. In fact, one of the most tiresome moments of Instagram throughout the whole ordeal was when Montana posted a photo of Philadelphia police questioning a man in the lobby of the hotel with the text: "ain't nobody got time for this shit."
See, it basically sounds like a drive-by shooting. Shots were fired from a sedan that pulled up alongside the bus into the crowd hanging out around the tour bus. It was a mix of fans, entourage, artists, management and groupies, presumably. And when shots were fired, guns were pulled from the crowd around the bus and a car was found near Jefferson full of bullet holes. It seems that the police are confident that the shooting was not aimed at Montana or Mill but was more of a conflict between groups of fans.
As the cops arrived, everyone started to get questioned. I can only imagine what that process was like. One of the bizarro details from this Philly.com story is that drugs were found stashed in hotel lobby cushions. Once witnesses to the shooting were corralled into the Holday Inn lobby, looks like they realized they might be taken to a police station.
26-year-old Juwann King was shot in the abdomen and pronounced dead in the hospital late last night. Another 28-year-old, whose name hasn't been released, was shot in the shoulder and is going to be fine/alive.
This is brutal on many fronts. A shooting after a show that seems kind of pre-meditated? Frightening, and makes us all a little more paranoid. That a 26-year-old is dead as a bystander? Tragic, and our thoughts and prayers go out to King's family. Montana being glib and ignoring this tragedy in his social media? Crass, and unbecoming behavior from a young, up-and-coming "star." Meek Mill being involved in all of this? Man, when is he gonna stop playin' with his probation game? This situation just sucks.
This one's a funny one. See, Wale used to be one of my favorite up-and-coming rappers. Back in 2009 he put out Attention Deficit on Interscope after a relatively loose sponsorhip/signee relationship with Mark Ronson. His first proper LP was a really fun record and had some totally awesome singles on it that brought you into the record and then the rest of the tracks on it would lure you in and keep you from beginning to end. "Chillin," "Pretty Girls" and "World Tour" were just a few of the featured tracks that brought you closer to stellar cuts like "90210," "Shades" (that shit is awesome!) and "Mama Told Me." There was a lightheartedness in this one. A tone that, regrettably, I feel he's lost and/or abandoned for a harder, more hood mentale that reflects his signing to Maybach Music Group and working under Rick Ross.
Nevertheless, his 2011 sophomore (of course, with many EPs and mixtapes in between), Ambition, has done exceedingly well for itself. And won himself another horde of dedicated fans. They may, in fact, look at Attention Deficit with scorn or shade. And if I'm being completely honest, I haven't paid much attention to his eight, count them EIGHT mixtapes. For whatever reason, maybe because I'm drowning in records to listen to, I don't very often get down with mixtapes (save for Nostalgia, Ultra, natch). The mixtapes may be, in fact, where he's hooked a legitimately loyal following. Hard to tell.
What's easy to tell? This show should be a pretty excellent one. He's got good energy and now clearly has huge chunks of content to work with. If it were me, though, I'd just want hear AD from cover to cover (especially if he could get Chrisette Michele or Jazmine Sullivan on stage).
Tickets are $35 and it looks, I think, like Freeway'll be there to open up the night. SCORE.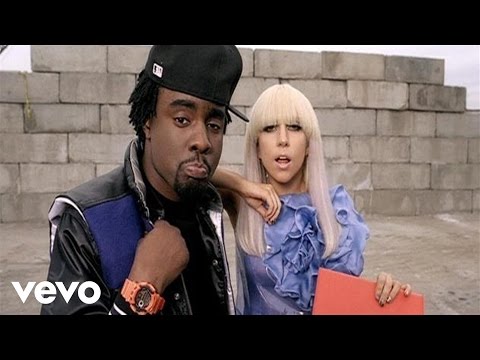 Confession: Once upon a time, I was really into jam bands. It was mostly my brother's fault. He was really into moe. and I was looking for a way out of Dave Matthews Band fandom. It started with stuff like String Cheese and, yup, our own Disco Biscuits. But as I started to use more drugs and explore the realm of experimental jazz, soul and funk, I felt the shackles of DMB-heads lifted. One of those bands that pulled me from the wreckage was Soulive. 2001's Doin' Something and 2002's Next were pivotal recordings. Sophisticated and groovy LPs that were excellent for repeat-listens and encouraging an expanding palette.
Tomorrow night they join up with their comrades and peers, Lettuce, for what should be a fantastic night of live music. I saw Soulive for an early New Years Eve set at the Bowery Ballroom when I was in high school and, to this day, remains one of my most treasured and memorable live music experiences. They don't stop until the whole room's sweaty and tired – there's no doubt the two of them'll play for at least three-to-four hours.
Lettuce, which is a hilarious name for a band, is another soulful Brooklyn-born soul collective closely linked to Soulive due to Eric "Kraz" Krasno, Soulive's guitarist. While Soulive's got a pair of brothers (Alan and Neal Evans) on drums and Hammond B-3, they've grown to include a rotating fourth on bass, sax, horns, whathaveyou. Both groups focus on danceable grooves with pretty standard formulas: rhythm, groove, a solo, and back to the rhythm and groove. But unlike jazz, which often works within a similar template, this is anything but staid and stuffy. In the way that a jammy show will be populated with hippies in their own world, dancing their Mr. Burns shuffle to barely-there music, this show will certainly be a dancefloor but for people who are actually listening to the harmonies, feeling the thump of the drums and bobbing to the blare of brassy woodwinds and horns.
Soulive and Lettuce have extensive Spotify collections worth considering before you buy your ticket. But do yourself a favor and go back a decade ago, even though they'll no doubt play some newer stuff (Lettuce's Outta Here from 2002 was another disc that got me hooked). This is a tag-team that should light up the TLA in a truly Philly fashion. This is the kind of music our city's embraced for ages and we've gotta show em' some love.