For the past two nights, we've indulged in the grand re-opening of a South Philly institution, The Dolphin, at Broad and Tasker. You know, the formerly-divey bar with the big sign out front that had notoriously atypical strippers and billiards. Well, it's hip again thanks to those Four Corners management dudes responsible for Union Transfer and Morgan's Pier. And that's right, we went opening night and the following night. Just makin' sure that whiskey's still good – quality control.
1. Let's start from the very beginning. We're not mad at the bike parking situation – there are lots of signs and bike racks to lock up to. And one sweet young lady actually saw me walking my bike on the sidewalk as she came crossed Tasker and said 'You look like you need a place to lock up.' No cover, which is tight, and that door dude is legit; long gray hair, leather, cap of manliness and that slightly grizzled look that, say, that English mirage that Wayne has in Wayne's World 2. We will not be fucking with him. Ever.
2. There are a couple city bartenders from places we've known and loved who've made the jump, and that's part of the reason why we went. Let's call her Murph, who's been slinging drinks at Woody's and Voyeur (and the Institute) for what feels like forever got pinballed around that narrow oval of a bar on Wednesday night. No time for chit chat, which we usually enjoy; she had people waving money at her for hours straight. Matt's a beloved face at Kraftwork and the P.O.P.E. and he closed down the eastern half of the bar last night with a smile and a shine in his eyes. Good people.
3. Yes, there are dancers. But whereas we've heard in the past that Dolphin girls have worn just an X of electrical tape to cover nips, the ladies on opening night wore slightly bizarro opaque sparkly unitards. Like gymnasts on acid with The Fifth Element-like Mila Jovovich wigs. There are simple, cleared card tables on each end of the vaguely figure eight-shaped bar that ladies dance artistically, a little oddly and seductively. But it's not slutty or even all that graphically sexy. On Thursday night they wore unicorn head masks with more traditionally-revealing and naughty-girdled night nurse whites. More of the latter, please.
4. There isn't a ton that appears drastically different in terms of the physical space. As a patron who never stepped into the original gangster space, hearsay reports that they took down cobwebby chandeliers and removed an old-school floor-lit dancefloor (think Saturday Night Fever) and put that weird LED-ness up on the walls. Some cool metal lattice-work separates the front bar from the dance floor which was extended to usurp the pool table space. Wood paneling still lines the walls with big, bulbous rainbow brite string lights running along the 'architectural detail' of a weird shelf-like box that burps out of the wall eight feet from the floor. However, perhaps most importantly, it looks like the bathrooms have gotten a necessary facelift – clean, fresh new tiling, functioning urinals and a stall door that locks.
5. The music is one of the main attractions. It's a DJ-heavy affair with Dave P and Sean Agnew plugging in talent on the decks. The music's that ideal kind of electronic dance and house music that's highly listenable at 1am when you're seven servings deep. It's reminiscent, naturally, of parties like Snacks and Making Time but without the indoor cigarette smoking. Philadelphians looking to get their ecstasy-fueled rave on have found a new goldmine. The surprisingly large dancefloor must accommodate at least 150-200 party boys and girls.
6. The argument has to be made: This is a well-calculated and strategic cash grab at the hordes of hipsters living in a ten-block radius of this new giant in night life. And you know what? Can you actually hate? This place is like a bigger and better Barbary smack dab in the heart of South Philly's tattooed, smoking, leather-wearing masses. There's nothing quite like it even remotely close. This summer those bartenders and this company are, in all likelihood, going to be hoovering hipster dollars into their pockets and bank accounts.
7. Not gonna lie to you, Wednesday was super-packed and a bit patience-testing to get a drink. And that's fine! But folks came OUT for the opening night and that can only be a good sign. We'd like to assume that the rest of the Dolphin's SoPhil residency won't be so bombarded by sheer numbers. Thursday's crowd was already thinner. And less bro-y; yeah, there were moments of the opening night that felt a little Old City-like.
8. We even got to chat with Sean Agnew, who shared the vision of the place – a chill beer and cocktail lounge until 10pm, when it turns into a great and lively dance destination with DJs lined up six nights a week. Doesn't seem like there's any food, just liquids, and a pretty simple program of cans, drafts, shots, and cocktails.
9. The crowd hanging around outside the entrance inhabits a large swath of Broad Street sidewalk. Smokers and drunks are going to be an endless source of entertainment to longtime residents and South Philadelphia generationals. It's hard not to deny that they look like a bunch of hipsters – or just young people trying to look hip. These are not derogatory observations. It' just clear that the Dolphin's going to color the neighborhood in new ways, for better or worse.
10. This shit is exciting.
Union Transfer
Friday, March 8th – Django Django
Thursday, March 14th – Starfucker
Friday, March 22nd – The Feelies
Friday, March 29th – Pusha T
Monday, April 8th – Mika
Wednesday, April 10th – Presidents of the United States of America
Thursday, April 11th – Galactic
Sunday, April 14th – Jamie Lidell
Saturday, April 20th – The Joy Formidable
Friday, April 26th – The Dillinger Escape Plan
Saturday, March 23rd – Garbage
Sunday, March 24th – Bad Religion
Friday, April 12th – Black Crowes
Saturday, May 4th – Foals
Thursday, March 7th – Obits
Wednesday, March 27th – Thao & The Get Down Stay Down
Thursday, March 28th – Here We Go Magic
Wednesday, March 6th – Stars
Friday, March 8th – Devotchka
Wednesday, April 10th – Toots and The Maytals
Tuesday, April 30th – Johnny Marr
Thursday, March 7th – Veronica Falls
Saturday, March 9th – Indians
Wednesday, March 13th – Tim Kasher
Saturday, March 16th – The Martha Graham Cracker Cabaret
Saturday, March 23rd – Sky Ferreira with How to Dress Well
Sunday, March 24th – Kate Nash
Monday, March 25th – Phosphorescent
Thursday, April 4th – The Cave Singers with Bleeding Rainbow
Friday, April 5th – Purling Hiss album release party
Saturday, April 20th – Born Ruffians
Saturday, March 23rd – Owen
Friday, April 19th – Iceage
Wednesday, April 10th – TNGHT
Tuesday, March 19th – Nick Cave & The Bad Seeds with Sharon Van Etten
Thursday, April 4th – Living Colour
Monday, April 8th – Rodriguez
Wednesday, April 17th – B.B. King
Saturday, April 20th – Billy Bragg
Saturday, April 6th – Morrissey
Sunday, April 7th – Keyshia Cole
Thursday, March 21st – Esben and the Witch
Sunday, April 7th – Far Out Fangtooth
Tuesday, April 9th – Port St. Willow
Friday, March 22nd – Les Professionnels & Friends
Friday, March 29th – Dangerous Ponies
Wednesday, April 3rd – Caitlin Rose
Saturday, April 27th – El Malito

The Theatre of the Living Arts
Friday, March 15th – Yacht Rock Revue
Sunday, March 24th – Tyler, The Creator
Friday, April 5th – They Might Be Giants
Thursday, April 11th – Bonobo
Thursday, April 18th – Anthrax
Saturday, April 20th – Keller Williams
Friday, April 26th – Les Claypool
Friday, May 3rd – Boris
Sunday, May 5th – Black Rebel Motorcycle Club
These Scots who live in London have a Hot Chip sensability that places them in that immediately likeable category: trippy but danceable electronic-oriented, rhythm-conscious indie rock. The Rapture captured it a ways back with a heavier guitar contingent and a nasty drummer. Percussion's key but so is the production and the beats you use, if you're gonna use em' right. Thing about this band is, the drummer's the mastermind, Dave MacLean. He met his mates at Edinburg's College of Art: vocalist and guitarist, Vinny Neff, Jimmy Dixon on bass, and Tommy Grace handling synths.
No doubt they grew up blasting The Stones, The Who, Zep and maybe some Sex Pistols, too. And there is a tiny little nascent Brit rock badass Oasis cover band buried deep within them. But then they introduce things like sirens and bells and handclaps and it hangs out with surf rock with singalongs and feel-good vibes. Always with that wallomping hiccup of a beat that makes you bob your head and move your shoulders. Take "Default," the searing standout on their 2012 official self-titled debut (via Because Music). It clearly uses some unnatural vocal tweaks and it's not unwelcome. At the chorus the vocal gets chopped and hype like Max Hedron. Plus a jangly, driving electric guitar bounce holds it all together.
They have something about them that approaches tribal and world. Don't be scared. Those words can be frightening in an indie rock context. Animal Collective and Yeasayer are great bands but there are unlikeable things about stuff they've done since their most beautiful, pure human animal moments. However, bands've been nailing it better than them since, like Young Magic and Quilt. You get a little dream pop, too, sometimes; Beach House, Chairlift and Grizzly Bear would not make unfriendly lineup partners.
Oh, and "Django Unchained"? Not related or thematically connected in any way. Also, MaClean's related to John of the Beta Band fame. Looks like being awesome runs in the family. GET SOME TICKETS.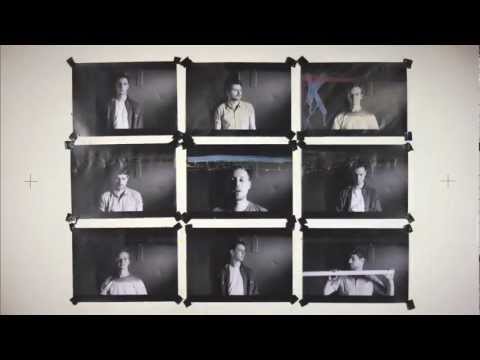 On Monday morning, another big announcement happened with a Michael Nutter photo op: Philadelphia Live Arts and Philly Fringe are combining efforts, solidifying a headquarters, expanding their scope, renovating a new space, and as Emily Guendelsberger put it, thankfully, shortening their combined names into FringeArts. This is big news. Not only is the nature of Philly Fringe and Live Arts morphing before our eyes into something bigger and better, they're carving out a space for themselves across from the beautiful new Race Street Pier underneath the Ben Franklin Bridge. It's going to be a massive space with multi-functioning spaces and a BAR. Oh, and public restrooms that'll be open to the public all-year-round.
Take it from the horse's mouth via their press release:
"Our future home is located across the street from Race Street Pier at the corner of Race Street and Columbus Boulevard. The 1903 historic former pumping station will be transformed into a year-round center for contemporary performing and visual arts; the 10,000-square-foot building will feature:
+ 240-seat Theater
+ Studio
+ Restaurant and Bar
+ Outdoor Plaza
+ Permanent Festival Hub
Programming under the new FringeArts banner will expand to include not only the annual 16-day Festival but also a year-round series of high-quality contemporary dance, theater and music performances both local and international; commissioned public art installations; and a residency program that continues to expand and grow as a state-of-the-art incubator for artists."
As noted in Emily's post, there might be a teeny, tiny problem – train and car traffic and the resulting noise. She said that even with a mic, when a NJ Transit train passed by, it's all you could hear. But that's outside. Even though an outdoor performance space sounds cool, you've gotta be crafty about what you do and when you do it. The theater sounds totally rad, though. We won't say no to these kinds of things filling up our city.
With Morgan's Pier, that damned beautiful Pier and Sugar House and all that, it looks like the city's actually trying really hard to make that waterfront a thing. And while there's plenty of room for improvement, they're getting there. Like, can we do something with that monstrous Dave and Busters? Can we connect Old City more seamlessly with these new waterfront attractions? We gotta try.
With Third Ward and the looming reno and reuse of The Dolphin, it really feels like this city's on the cusp of an explosion of art. With Union Transfer, we're becoming a city with a world-class diversity of spaces. It's happening, you guys!
There's one other thing. Does Philly have enough actual art and artists to keep these enterprises humming? Maybe all this means that talent, voices, thoughts and art'll be looking at our city with a keener eye; Philly has the resources and the spaces to facilitate every kind of show that can be dreamed up.
One of Philadelphia's indie juggernauts, keeping Dr. Dog and Kurt Vile company over on Pitchfork, plays a hometown show this week that's sure to be a sickening moment in time for Union Transfer. See, something that people tend to say about the band, other than that they're "wacky," is that their records don't really do their performances justice. They're vicious live. And with their most recent, 2011's Life Fantastic, they brought in Saddle Creek's Mike Mogus, and he does a great job of cramming the tons of emotion that Honus Honus (Ryan Kattner) has clearly got bottled up inside him into calm, slightly disturbing, dark piano rock. Sure, there's a few of those elements in the mix that Man Man audiences have come to know and love: marimbas, saxophones, xylophones, flutes, moogs, pots and pans. None of it is unwelcome on a Man Man stage.

They're now a proud member of a strong Anti- label's roster, but four records and eight years ago, they were friends in a band in Philly. With tour opening duties fulfilled for Modest Mouse and Yeasayer, they've grown and spread—even done Coachella and Primavera Sound. Their weirdo circus noise rock sound's also been getting more sophisticated and serious over time. Life Fantastic's got some stunning lyrics and turns of phrases, but also captures the charm and worldliness of Fools Gold, the Dodos, Beirut, Calexico and Tom Waits. So yeah, there's a little bit of the macabre spaghetti western in them, but it's not a boot-stomping, 10-gallon-hat kind of night. More like a battles-in-Mr. Bungle's-clothes kind of night. 

8pm. $20-$22. With Murder by Death + Northern Arms. Union Transfer, 1026 Spring Garden St. 215.232.2100. utphilly.com

One of my favorite stories of 2012 was about soul music. We got super-tight records from people like Miguel, R. Kelly, Bobby Womack, Frank Ocean, and, a favorite of mine, Jessie Ware. She's a young white Brit woman who sings like Sade, Lisa Stansfield or Whitney Houston. Her debut album, Devotion, came out last August and wowed me (I put it in my Top 10 Records of the Year list – #6, in fact) and many thousands over. Being pretty unknown until this summer, she really only came to the US digitally. The record was released in the UK via Island/PMR, but Cherrytree Records signed her in America with a December release of a digital/physical EP called 110%.
Funny thing about "110%" as a song, is that it is a bit of a punk on Big Pun; Ware found herself in a licensing disagreement with the posthumous Big Pun camp because of a sample her and her producer riffed on ("Dream Shatterer"). So what did she do? Twerked it a little to remove the lyric and named an EP after the track. Of the five songs on the record, there's four from Devotion and a cover of Bobby Caldwell's "What You Won't Do For Love". Bold, young lady.
She stopped in at Jimmy Fallon this week and performed with The Roots to give a pretty stirring performance of "Wildest Moments" – her US TV debut. She's doing press for the release of another EP, which is on Spotify, called If You're Never Gonna Move, a stellar track from her debut. In a brief but potent mini-tour she booked only six dates, one in Philadelphia. I'd like to think that my plea for her to visit Philly worked, but Union Transfer'll happily host her sultry slide down the east coast before she bops over to California.
It's a tiny bit weird to get repackaged Devotion tracks in the form of EPs, but in the meantime, we can try to enjoy sleek remixes and covers before there's another new LP. Like this KILLER Joe Goddard (from Hot Chip) version of "Night Light."
This is a big show, folks, and it's moments like these when you wonder why this show's not sold out and shows like Quicksand and Converge sell out way in advance. No shade, though. (To be real: I'm not surprised the Desaparecidos show's sold out. Damn, that's a boat I missed.)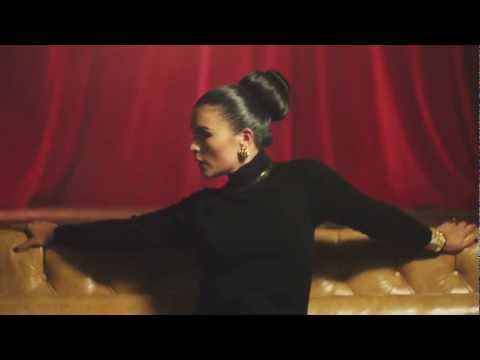 Niki & The Dove are one of those bands that's actually refreshing and exciting. They're a band that I heard for the first time listening to records for On The Record, our weekly record-reviewing column. Their debut last summer, Instinct, is EXCELLENT. They're Swedish and showcase the alluring talent of Malin Dahlstrom, the chief vocalist and charming frontwoman. Their brand of creep funk is characteristically Nordic and therefore could be in the same musical family as Austra, Bjork and The Knife. Pretty cool family.
In performances, they're a trio that basically just uses a keyboard, drums and Dahlstrom's smoky, sinewy voice. There's gotta be some samples somewhere, too, because it's hard to imagine just two instruments and a voice can recreate the richness of this record. Last time they were in Philly they were at Union Transfer opening up for Twin Shadow. But it seems their appeal is catching on and now they're back to be the main attraction.
For fans of trip-hop, electronica and indie dance music, this is a brilliant blend of pop music. And with backgrounds in theater and dance, this show's going to be a mesmerizing event. Tickets are $15 with Vacationer opening. Doors are at 8p, so Niki & Co. should be on stage by 9:30p.